The University of Nebraska – Lincoln maintains numerous organizations and institutions that offer lateral enrichment for Place Studies students.



The Center for Great Plains Studies is a great resource for students interested in history, arts, and literature as they pertain to the Great Plains. The Center also operates The Great Plains Art Museum and The Plains Humanities Alliance.
Undergraduate English majors might wish to consider a double major or a minor in Great Plains Studies or Environmental Studies.
Graduate Students may be interested in pursuing The Great Plains Certificate, a specialization option that offers interdisciplinary coursework pertaining to Great Plains Studies across graduate programs in the sciences and humanities.

UNL operates the Cedar Point biological research station in western Nebraska, offering summer coursework in the sciences and a place for experiential education to take place.

The Gudmudsen Ranch, 12,000 acres in the Sandhills, is operated by UNL for agricultural research, also providing continuing education opportunities in range management.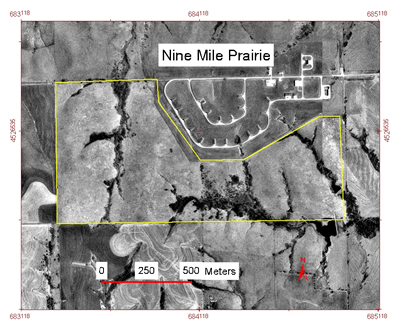 Just northwest of city campus, UNL maintains Nine-Mile Prairie, a remnant of the tallgrass prairie that once was synonymous with the southeastern Nebraska landscape, for research purposes and public enjoyment.



The University of Nebraska system is also home to the Rural Futures Institute, an organization tasked with addressing rural issues and providing sustainable solutions.