Open enrollment for all Nebraska University system employees to select their 2012 beneficiary information is
November 14 - December 2.
The supported web browsers to access the Firefly employee portal are
Internet Explorer 8 or

Mozilla Firefox 3.6.

Not all functions will work using browsers other than the ones recommended.
To enroll go to http://firefly.nebraska.edu/
Firefly Nebraska System Portal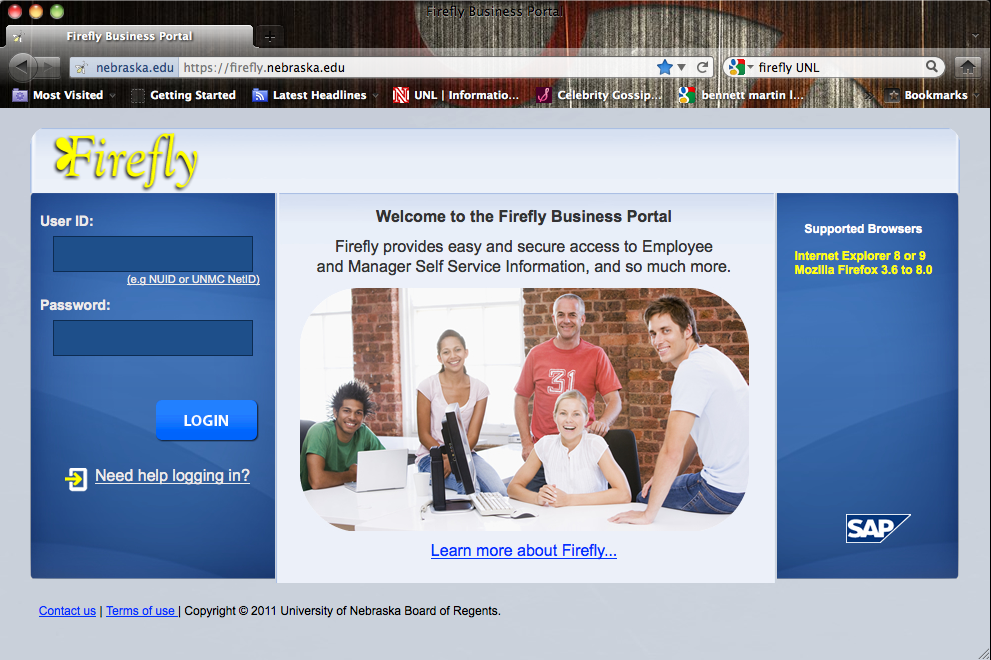 Have a firefly browser compatibility question?
Contact: mysupport@unl.edu