Richard Move Lecture
Bloodwork: The Ana Mendieta Story
Film Screening and Talk
Martha @
Richard Move Biography
Richard Move is a Director, Choreographer, Performing Artist, Filmmaker and Artistic Director of MoveOpolis and Move It! Productions. He is a TEDGlobal Oxford Fellow and Ph.D. (ABD) at New York University. Move received his M.F.A. in 2009 in Media Arts Production from The City College of New York. He received his M.A in 2010 in Performance Studies at New York University, and his B.F.A. in Dance at Virginia Commonwealth University.
Move's works as filmmaker include: Bardo, which received the Jury Prize nomination at Lincoln Center's Dance on Camera Festival and BloodWork-The Ana Mendieta Story, recipient of the National Board of Review Award / CityVision's Film Festival at the Director's Guild of America. His choreographic commissions include The Show (Achilles Heels), originally commissioned and performed by Mikhail Baryshnikov and the White Oak Dance Project, and Lamentation Variations for the Martha Graham Dance Company, large-scale, multi-media events for the European Cultural Capitol of France, the Guggenheim Museum in New York and the VH1/Vogue Fashion Awards, among others.
Move has performed with Karole Armitage, DANCENOISE, Koosil Ja and Pooh Kaye, among many dance-theater companies and was guest artist with the Le Centre Choreographique National de Tours in France. He is also co-founderof the legendary and long-running late-night cabaret, Jackie60. Martha@ ..., Move's celebrated performances as 20th Century Icon Martha Graham began in 1996, received two New York Dance and Performance Awards (Bessies), tours globally and has been featured on the BBC, La Sept TV/France, PBS' City Arts (Emmy Award) and is subject of the forthcoming documentary Channeling Martha.Move is recipient of awards from the Creative Capital Foundation, Bossak/Heilbron Foundation, Altria Corporation and the Foundation for Contemporary Arts, among many others. He curated and produced Where is Ana Mendieta? - An Exhibition and Symposium at New York University.
Bloodwork: The Ana Mendieta Story
Film Screening and Talk
February 26th | 5:30pm | Sheldon Auditorium
Free and open to the public
Co-presented with the Sheldon Museum of Art
In 1985, the artist Ana Mendieta fell thirty-four floors from the window of her apartment in New York City. The only person with her at the time was her husband of eight months, the sculptor Carl Andre. Was her fall an accident, suicide or murder? BloodWork-The Ana Mendieta Story is the first film to address this controversial subject and features Dawn Dunning as Ana Mendieta. The film combines interviews with Mendieta's friends, peers, scholars and transformative re-imaginings of many of her important works. Art that includes revolutionary visual and performance pieces that some say foretold her tragic death.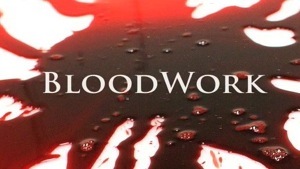 Interviewees include: the filmmaker/choreographer, Yvonne Rainer, Mendieta's friend, "aesthetic sister" and Feminist Art icon, Carolee Schneemann, Mendieta's friend and film/cultural critic, B. Ruby Rich and art historians Jose Esteban Munoz and Lisa Paul Streitfeld. BloodWork-The Ana Mendieta Story explores connections between life, art and interpretations of the truth.
Martha @ The Johnny Carson Theatre
February 28th | 7:30 | Lied Center's Johnny Carson Theatre
This two-person show is designed to pay special tribute to the legendary Grande Dame of Dance Martha Graham. As 'La Graham,' Richard Move hosts an evening of witty, poetic and educational monologues and dances illuminating Graham's unparalleled career, work and groundbreaking contribution to 20th Century art and thought.
Follow @IASatUNL
The Interdisciplinary Arts Symposium is sponsored by the Hixson-Lied College of Fine and Performing Arts, presented, in part, by the Lied Center for Performing Arts, and funded, in part, by the Hixson-Lied Endowment.