Nebraska's Big Ten and World-Leading Land-Grant University
For more than 150 years, the University of Nebraska–Lincoln has been transforming lives through the power of our academic programs and the global impact of our research and outreach. Thanks to the grit of our faculty, staff and students, we achieve glory that's entwined with the state's growth and development. Our upward momentum is building, and as a result, our impact on the state is multiplying – and all Nebraskans benefit.
Leadership
Research
Students / Alumni
Outreach / Partnerships
Impact of Research
$2.9 Billion Annual Economic Impact In the State of Nebraska
1,593

Sponsored Awards

$320M

Total research expenditures, FY 2020

1.5 MILLION

Square feet of space for research

43%

Increase in research expenditures in the past 10 years
FY 2020 Federal expenditures by agency
Industry-Sponsored Research
$10.31 Million
Expenditures supported by industry sponsorship
$143 Million
Annual economic impact
24%
Increase in early career tenure-track faculty since 2012
860
Jobs created statewide
NUtech Ventures
6.48 Million in licensing income in FY21
Nebraska Technology Impacting U.S. Crops NUtech Ventures licensed crop herbicide-tolerance technology to Bayer. The company said it expects to remain "the number one soybean system for weed control in North America" in 2021, with its Xtend and XtendFlex products. – Bayer (Monsanto) 2020
Top 100 in Patents For the fifth consecutive year, the University of Nebraska system is ranked among the top 100 academic institutions worldwide (tied at No. 64) in earning U.S. patents. The U.S. Patent and Trademark Office granted the NU system 43 U.S. patents in 2021, with Husker researchers named as inventors on 25, including three shared with UNMC. – National Academy of Inventors and Intellectual Property Owners Association
Nebraska Innovation Campus
Opened 2022: The Scarlet Hotel A new six-story, 154-room boutique hotel in the heart of Nebraska Innovation Campus.
$371.8MAnnual economic impact of NIC
55+ Diverse private and public-sector partners
Impact of Access
More than 20,000 Undergrad Students
More than 4,200 Grad Students
300
Real-world software solutions have been developed on campus by students since 2001. – Design Studio in the Raikes School of Computer Science and Management
Nebraska has one of the nation's leading undergraduate research programs – backed by more than one million dollars in annual funding – empowering students to work one-on-one with faculty on research that creates new knowledge and improves lives in Nebraska and beyond.
Inclusive Access & Open Education Resource Programs
Since 2019, affordable content programs have saved students an estimated $7.9 million on textbook costs and have replaced over 130,000 textbooks with affordable content.
Engler - Purposeful Entrepreneurship
More than
$145.7 Million
gross revenue generated since the inception of the program*
More than
$36.8 Million
gross revenue generated in 2021 alone*
*reported by 56 companies. Not all shared financials
86%
of alumni & students are more likely to become an employer because of Engler.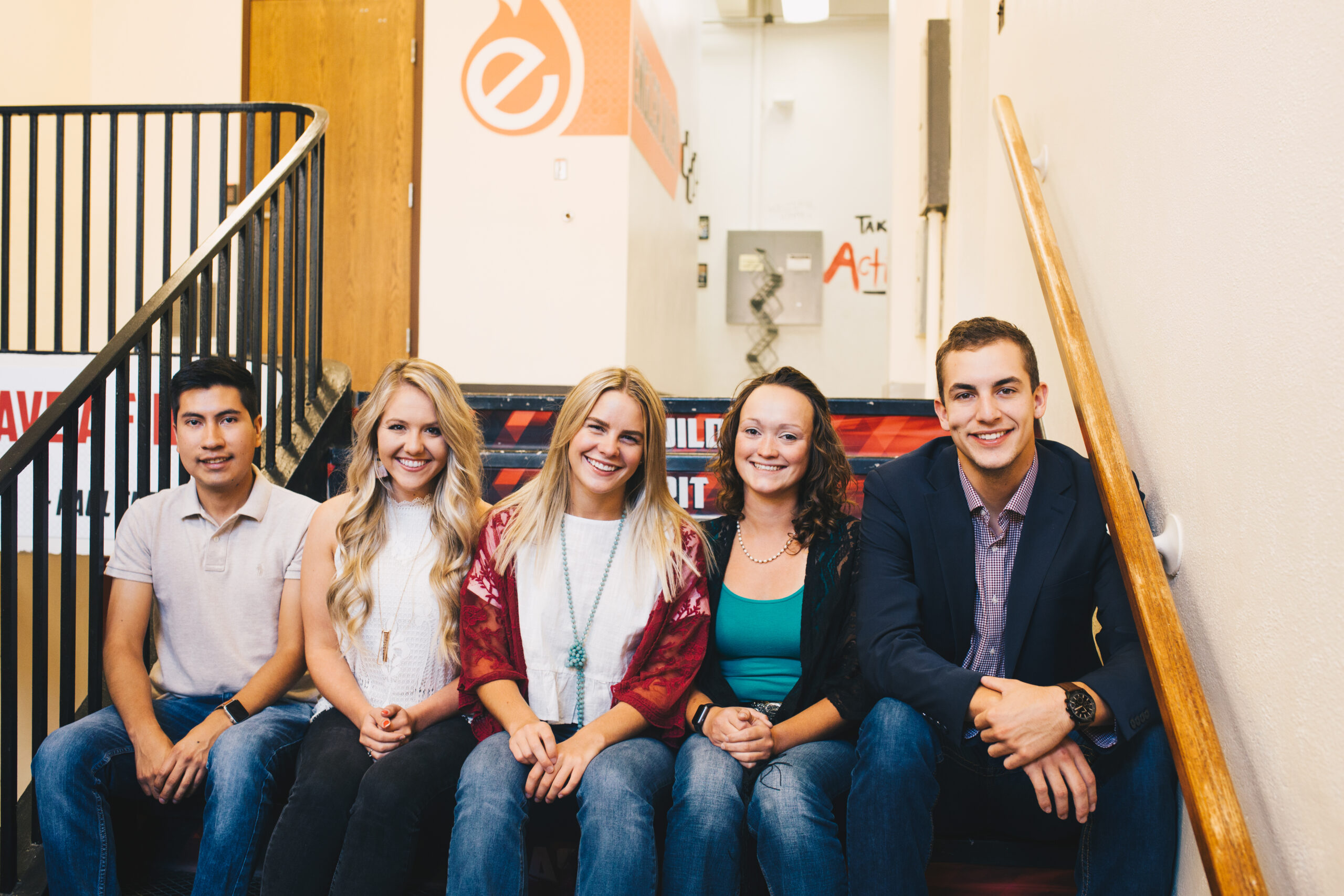 Engler-owned businesses employ 127 people
More than
230 Engler Alums
are
Living, Working
and
Growing Businesses
in Nebraska.
The university's Engler Agribusiness Entrepreneurship Program began in 2010 with a gift and challenge from Paul Engler, a Nebraska alumnus and Texas cattleman.

Impact of Alumni
80,000+
Alumni
work in Nebraska
13 of the top 15 places our graduates land jobs are in Nebraska. We draw new students in, and in turn, Nebraska employers can count on our grads for their talent needs.
Since its founding in 1869, the University of Nebraska–Lincoln has awarded 311,245 degrees (August, 2022)
Impact of Commitment
Extension and Outreach
3 of 4 Nebraska farmers and ranchers work with Nebraska Extension each year to boost crop and animal productivity.
24,000 Nebraska crop producers accessing Extension information
12,500 Nebraska beef producers accessing Extension information
More than 43,000 acres of campus throughout Nebraska
Empowering 140,000 Nebraska Youth
In Nebraska, where in more than ¾ of our counties, one in every two age-eligible youth are enrolled in 4-H, for a total enrollment reaching approximately 140,000 youth.
Leading Agricultural Education Programs
203 Nebraska high schools offer Ag Education/FFA, led by 230 teachers, the majority of which are Husker graduates, including 11 new UNL graduates serving in their first year as agricultural education teachers and FFA advisors in 2022-23.
Husker Scholars Program Supports About 2,000 Students
The Husker Scholars Program has enabled annual scholarship support from Husker Athletics for students not competing in intercollegiate athletics since 2018.
Collaboration & Recognition
#1 Best Value Online MBA in the U.S.
(Financial Times, 2018)
University of Nebraska Institutes