Humanities on the Edge is a speaker series co-founded by Dr. Marco Abel and Dr. Roland Végső, who now co-ordinate the series together with Dr. Jeannette Jones (Department of History and Institute for Ethnic Studies), Luis Othoniel Rosa (Modern Languages & Literatures and Institute for Ethnic Studies), and Erin Hanas (Curator of Academic Programs at the Sheldon Museum of Art). Founded in 2010, the series is now in its 11th year, and its mission remains the same: to promote cross-disciplinary conversation and theoretical research in the Humanities.
2021-22 "A World of Migrants: Displacement, Decoloniality, Necrocapitalism"
All events are free of charge and open to the public.
Thursday, September 16 - Sergio Delgado Moya
Associate Professor, Department of Spanish and Portuguese, Emory University
"The Transduction of Affect: Migrants, Pain and Joy"
5:30-7:00pm, Sheldon Museum of Art, Ethel S. Abbott Auditorium
Thursday, November 18 - Ramon Grosfoguel
Associate Professor, Department of Ethnic Studies, University of California Berkeley
"Modernity, Racism, and Migration: A Journey into the Zone of Being and Zone of Non-Being"
5:30-7:00pm, Zoom (Register: go.unl.edu/hote11-21)
Thursday, March 10 - Thomas Nail
Professor of Philosophy, University of Denver
"The Climate Migration Industrial Complex" 5:30-7:00pm, Sheldon Museum of Art, Ethel S. Abbott Auditorium
Thursday, April 21 - Anna Arabindan-Kesson
Assistant Professor, Department of African American Studies & Department of Art and Archaeology, Princeton University
"Plantation Imaginaries: Immigrant Forms and Forms of Enclosure"
5:30-7:00pm, Sheldon Museum of Art, Ethel S. Abbott Auditorium
Recent Lectures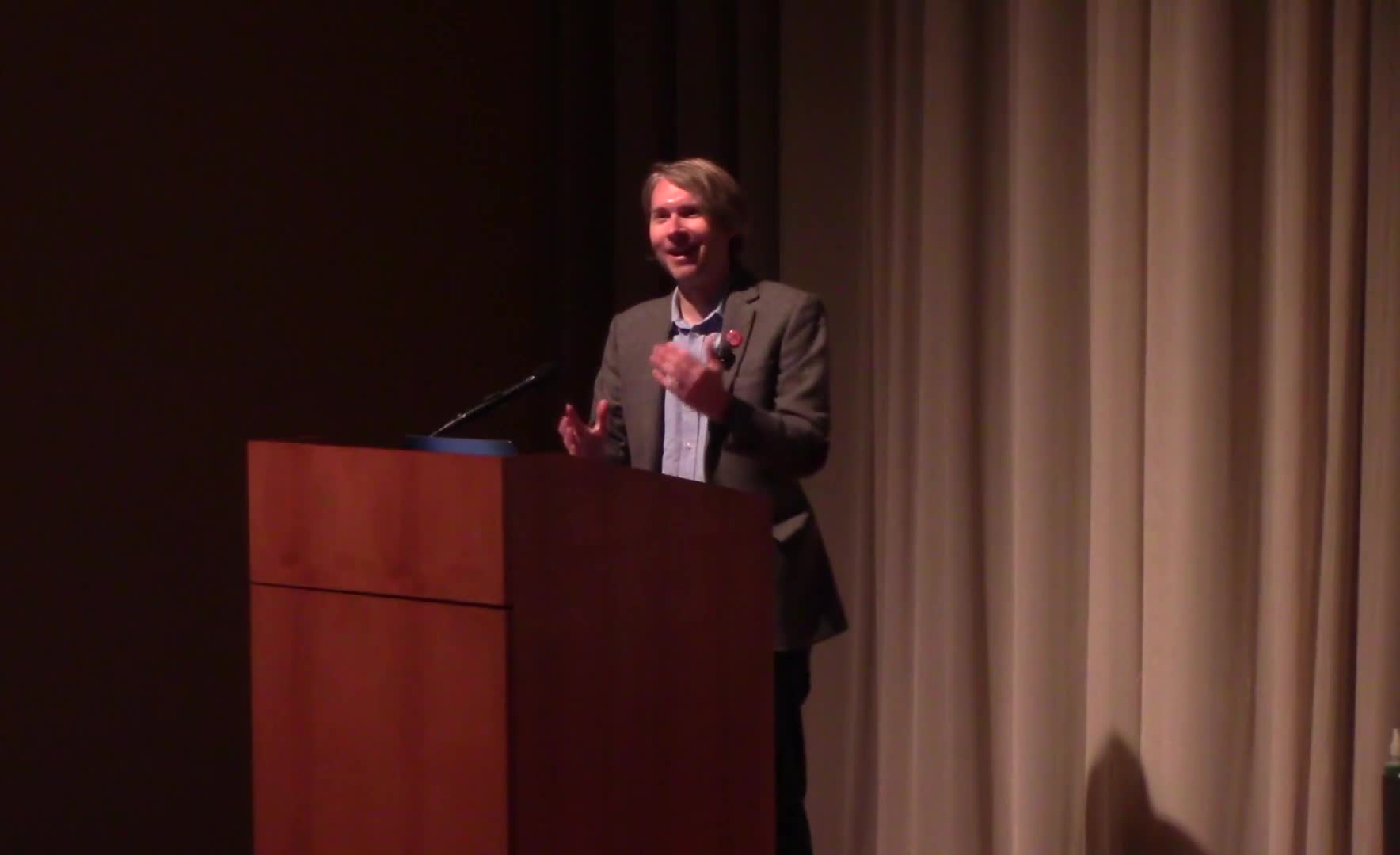 Thursday, March 10, 2022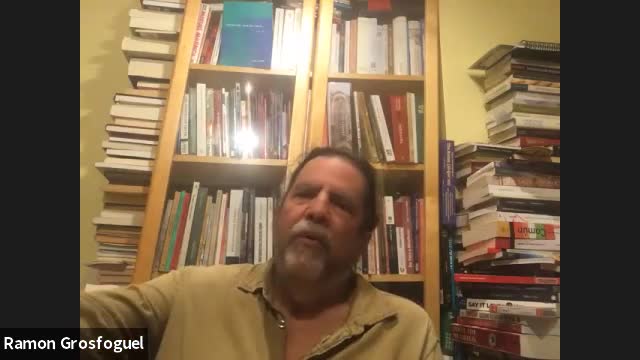 Thursday, November 18, 2021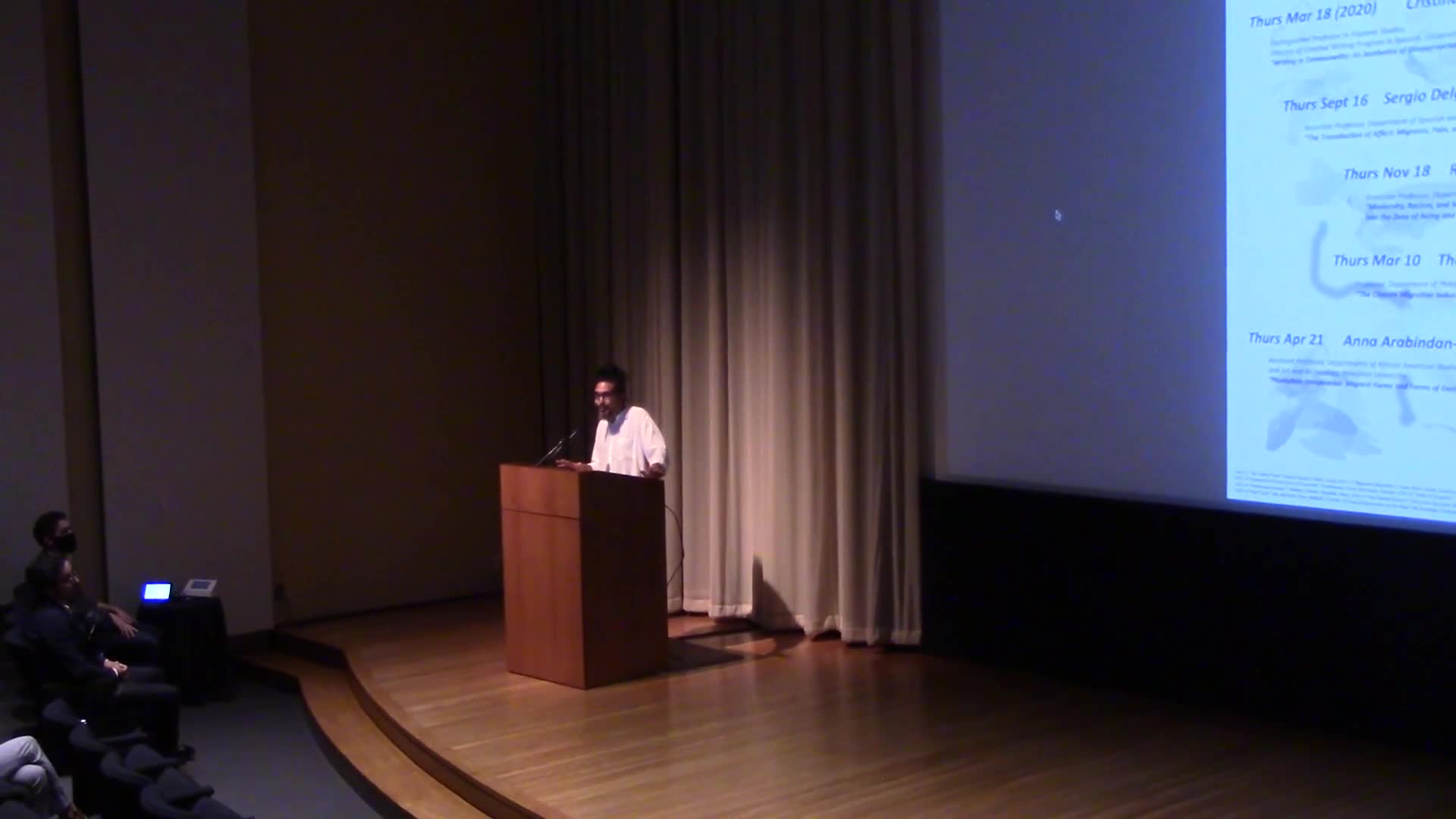 Wednesday, September 22, 2021