Who We Are
Established in the fall of 2000 under the NIH Institutional Development Award (IDeA) program.
Combines the expertise of Nebraska's leading biomedical research institutions: University of Nebraska-Lincoln, University of Nebraska Medical Center, and Creighton University.
Research programs focus on important viral diseases of humans, including HIV-1, Kaposi's Sarcoma and herpes, as well as viruses within plants and animals.
Supported by the Center's four core facilities: Flow Cytometry, Proteomics, Microscopy, and Bioinformatics.
Faculty engage in mentoring young scientists and students from the U.S. and abroad and seek to attract more researchers to Nebraska.


Updates
Postdoctoral Position Available
Register for the symposium in virology
Register for the symposium in virology
Vaccine shows signs of protection against dozen-plus flu strains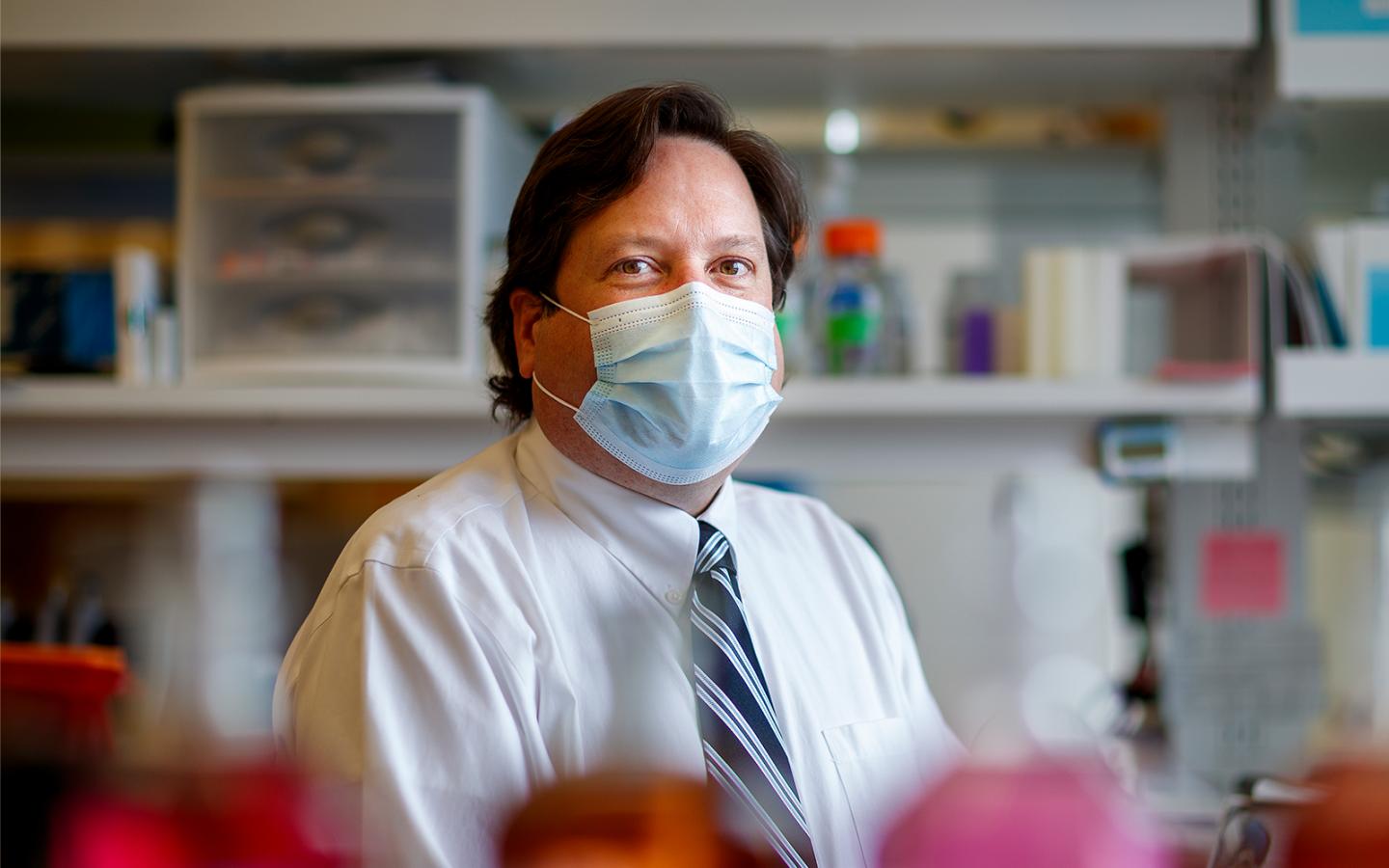 Study: Seasonal coronaviruses might stimulate cross-protection against SARS-CoV-2
DHS, Husker officials discuss security of nation's food system
Researchers aim to use protein to ramp up COVID-19 antigens' impact
Nasal spray could mean needle-free COVID-19 vaccine
Search for universal flu vaccine turns to tobacco plants
Weaver goes viral on flu, coronavirus for Faculty 101
Study spotlights potential culprit in relapses of multiple sclerosis
Nebraska duo eyes end to costly swine diseases
Effects of drug abuse on HIV disease under the microscope
NSF-funded workshop targets microbe-infecting viruses
NU again lands in world's top 100 for U.S. patents
Advance could expand vaccine's protection against respiratory disease
Growing from loss: Virus deletes gene to regain replication
Link between cervical microbiome and cancer discovered
Nebraska virologists discover safer potential Zika vaccine
Myron Brakke Exhibit
Myron Brakke, the first Nebraskan elected into the National Academy of Sciences, is honored by an exhibit displaying the first-ever high speed swing bucket rotor that he designed, developed and help manufacture that was central his most notable accomplishment of developing density gradient centrifugation for the purification and characterization of viruses and macromolecules. The exhibit displays the rotor, information on his life and scientific career, as well as information on significant contributions of Nebraskan scientists to the field of virology. The exhibit was conceived, designed and developed in a collaborative effort of students, staff and faculty in the first-of-its-kind course entitled "Exhibits". The exhibit is on permanent display in the Ken Morrison Life Sciences Research Center at the University of Nebraska-Lincoln, home of the Nebraska Center for Virology.
March for Science April 22, 2017
$1.3M NIH grant to aid study of plants' viral defense
Study confirms simian ancestors of HIV can infect human cells
Dr. Asit Pattnaik interviewed by 10/11 about Zika virus
Nutech Ventures - Breakthrough of the Year