The Film Studies Program in the Department of English at UNL spans multiple disciplines and offers an undergraduate major and minor as well as graduate work. The program aims to present the world of cinema in all its diverse forms—from the classical period to the contemporary moment, from Hollywood cinema to international traditions, and from a variety of historical, aesthetic, and critical approaches. We strive for our students to better understand the histories of cinema, to interpret the myriad films constituting these histories in more complex ways, to make film culture part of their lives as engaged citizens, and even to potentially create films of their own.
In this context, imaginative reasoning is crucial to our pedagogy, as we seek to teach students how to view and think about films not only from one's own, culturally-situated, perspective but also and especially from the perspective of those who made the films and the cultures that informed them. Doing so requires that we employ empathetic understanding.
By training students in their ability to imagine with empathy why a given film was made, how it might have been viewed by its intended original audience, and what effects it might have had and still has on others whose experiences differ from ours, our Film Studies courses directly contribute to fostering the Department of English's core values of engaging with a broad array of real and imagined communities and thereby, we hope, inspire students to affirm diversity, embrace the need to fight for social justice, and instill a desire for civic engagement.
Why Film Studies?
Film Studies is the exploration of film through cultural, theoretical, historical and critical lenses. Film history, genre, theory, and criticism help us investigate film as an art form, as popular culture, and as a major medium of communication.
Careers in Film Studies
Students who major in Film Studies at the University of Nebraska–Lincoln have gone on to succeed in numerous areas related to cinema. Here are just a few of those achievements:
Senior Vice President, Marketing, Disney Channels Worldwide
Assistant Dean, William Smith College
Assistant Professor, Tenure Track, London School of Economics
Librarian, UCLA Chicano Studies Research Center
Production Manager, BuzzFeed Motion Pictures
Student Films Presented at Cannes Film Festival
Film Director, feature film – Bota (entry for Best Foreign Language Film, 88th Academy Awards)
Special Effects CGI Director for Steven Spielberg
Screenwriting for film and television
Associate Professor of Film Studies, York College
Associate Professor, Department of English and Center for Mexican American Studies, University of Texas at Austin.
Film Archivist, UCLA Film and TV Archive
Graduate School, Columbia University, New York
Location Director for television series – Shots Fired and Outcast on Fox and Cinemax
CEO, Far From Everything Films – feature film production, Beast No More
Producer of feature film, Lords of Dogtown
Producer, Grindstone Entertainment, Lionsgate subsid.– 43 feature films to date
Sound Mixer
Assistant Director
Tenured Full Professor, Queen's College, NY
Entertainment Reporter, Omaha World Herald
Columnist, Omaha World Herald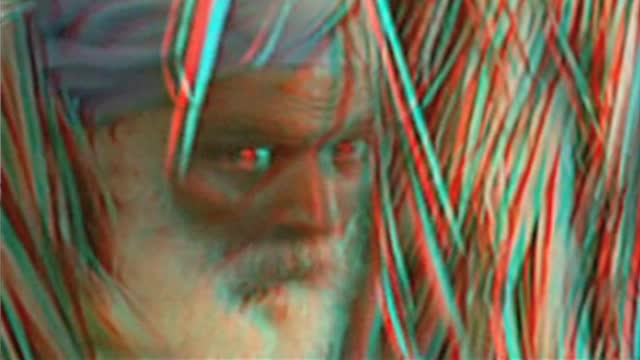 Academic film discussion of the history of 3D cinema and what the future holds for 3D films.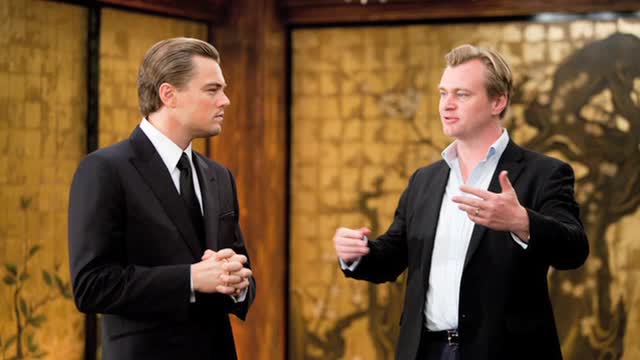 Academic film review of "Inception," directed by Christopher Nolan and starring Leonardo DiCaprio, Ken Watanabe, Joseph Gordon-Levitt, Ellen Page, Marion Cotillard, and Cillian Murphy.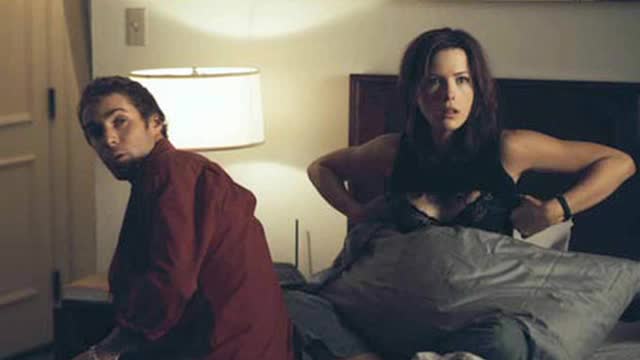 Academic film review of "The Kids Are All Right," directed by Lisa Cholodenko and starring Annette Bening, Julianne Moore, Mark Ruffalo.
Getting a Degree in Film Studies
Housed in the Department of English, the program is centered on a core curriculum of four courses in the history of film, film genre, film directors, as well as film theory and criticism. To these core courses are added related courses, particularly those that integrate the study of moving image culture with rhetoric, philosophy, literary criticism, ethnic literature and visual cultures of all types.
Undergraduate Film Studies Major
The major requires 30 hours of approved courses, with four courses serving as core courses for the Major: ENGL 213E (Film History); ENGL 219 (Film Genre); ENGL 239 (Film Directors) and ENGL 373 (Film Theory and Criticism). Students must also take ENGL 487 (English Capstone Experience) to complete their course work for the major.
In addition to these required 15 hours of course work, 6 additional hours must be taken from Group A (see below); and 9 hours must be taken from Group B (see below).
Of the 30 hours, 12 hours must be taken at the 300 or 400 level, of which at least 6 hours must be taken at the 400 level. The general education core and electives will be those standard for the College of Arts and Sciences.
In addition, Film Studies majors must also select a minor. Popular minors include, but are not limited to:

Anthropology: Plan A/18 Hours
Art: Plan A/18 Hours
Art History: Plan A/20 Hours
Classics: Plan A/18 hours
Communication Studies: Plan A/18 Hours
English: Plan A/18 Hours
Ethnic Studies: Plan A/18 Hours
History: Plan A/18 Hours
Philosophy: Plan A/18 Hours
Theatre Arts: Plan A/18 Hours
Women and Gender Studies: Plan A/18 Hours
Minor in Film Studies
The minor requires 18 hours, including at least 12 hours from courses listed in Group A. Students are directed to course listings in Group B for additional course offerings in the film studies minor.
All students enrolling in courses offered by the Department of Broadcasting must have at least a 2.75 cumulative GPA. In addition, students wishing to enroll in Department of Broadcasting courses but who are not majoring in Broadcasting must have the written approval of the instructor. Courses in the Department of Broadcasting taken to meet either the major or minor in film studies cannot be counted toward completion of the major in broadcasting. Other departments may have different policies in this matter; students are advised to check with the departments in question to determine their policy in this area.
Group A
English
ENGL/WMNS 212. Introduction to LGBTQ Literature (3 cr)
ENGL 213E. Introduction to Film History (3 cr)
ENGL 219. Film Genre (3 cr)
ENGL 230A. Shakespeare (3 cr)
ENGL 269. Film Period (3 cr)
ENGL 270. Literary/Critical Theory (3 cr)
ENGL 282. Literature and the Other Arts (3 cr)
ENGL/WMNS 315B. Women in Popular Culture (3 cr)
ENGL 330A. Shakespeare on Screen (3 cr)
ENGL 349. National Cinemas (3 cr)
ENGL 373. Film Theory and Criticism (3 cr)
ENGL 413/813. Film (3 cr)
ENGL 439/839. Film Directors (3 cr)
ENGL 459/859. Writing for Film (3 cr)
ENGL 487. English Capstone Experience (3 cr)
Music
MUNM 275. Music for Film (3 cr)
MUNM 387. History of American Jazz (3 cr)
Theatre Arts
THEA 112G. Introduction to Theatre (3 cr)
Group B
Art and Art History
AHIS 246. Modern Art (3cr)
AHIS 252. American Art 1865-1945 (3cr)
AHIS 346. European Art of the Twentieth Century (3cr)
AHIS 441. Impressionism & Post-Impressionism (3cr)
AHIS 446. Art Since 1945 (3cr)
AHIS 448. Post-Modernism (3cr)
AHIS 452. American Art 1893-1939 (3 cr)
AHIS 471. History of Photography (3 cr)
AHIS 472. Photography Since 1960 (3 cr)
CERM 131. Ceramics for Non-Majors (3cr)
DRAW 101. Beginning Drawing (3 cr)
MUNM 201. Contemporary Issues in Music & the Arts (3cr)
PHOT 161. Photography for Non-Majors (3cr)
PRNT 141. Printmaking for Non-Majors (3cr)
SCLP 111. Sculpture for Non-Majors (3cr)
Communication Studies
COMM 215. Visual Communication (3 cr)
COMM 220. Introduction to Public Discourse (3 cr)
COMM 280. Communication and Popular Culture (3 cr)
COMM 283. Interpersonal Communication (3 cr)
COMM 311. Intercultural Communication (3cr)
COMM 312. Argumentation (3 cr)
COMM 371. Communication in Negotiation and Conflict Resolution (3 cr)
COMM 375. Theories of Persuasion (3 cr)
COMM 380. Gender and Communication (3 cr)
COMM 400. Rhetorical Theory (3 cr)
COMM 452. Communication and Culture (3 cr)
COMM 486. Communicating Organizational Culture and Power (3 cr)
English
ENGL/ETHN 245N. Native American Literature (3 cr)
ENGL 275. Introduction to Rhetorical Theory (3 cr)
ENGL/ETHN 344. Ethnicity in Film (3 cr)
ENGL/ETHN/WMNS 344B. Black Women Authors (3 cr)
ENGL/ETHN 345D. Chicana and/or Chicano Literature (3 cr)
ENGL 406. Genre (3 cr)
ENGL/ETHN 445. Ethnic Literature (3 cr)
ENGL 471. Advanced Theory (3 cr)
ENGL 475. Rhetoric (3 cr)
ENGL/WMNS 475A. Rhetorical Theory: Rhetoric of Women Writers (3 cr)
ENGL 478. Digital Archives & Editions (3 cr)
Philosophy
PHIL 101. Introduction to Philosophy (3 cr)
PHIL 106. Philosophy and Current Issues (3 cr)
PHIL/WMNS 218. Philosophy of Feminism (3 cr)
PHIL 327. Aesthetics (3 cr)
Sociology
SOCI 373. Sociology of Mass Media (3 cr)
Film Studies Concentrations for English Major
As an English major, you design your own concentration — a program of study based on your areas of interest, organized around a controlling theme or topic. With the help of your advisor and appropriate faculty, you'll select four courses at and above the 300 level that fit your chosen theme or topic. If your interests span multiple disciplines, one might even be from another department! (Please note there is a limit of 6 hours in creative writing courses.)