When you major in physics at Nebraska, you'll learn fundamental physics principles and acquire problem-solving skills that can be applied across a wide range of careers in science, engineering, medicine, data science and finance, to name a few. Physics seeks to describe complex systems using simplified models that capture the underlying fundamental principles that govern them. You will learn how to create mathematical models that make accurate predictions, and gain experience both in theory and experiment.
College

Hours Required

120

Minors Available

Areas of Focus

Professional

,

Computational Physics

,

Materials Physics

,

Optics and Lasers
The Nebraska Difference
Curiosity
Discover what moves you as you engage with our diverse mix of academic disciplines.
Flexibility and Choice
Customize your degree with course choices and add a minor or even 2nd major.
Academics + Experience
Build knowledge, skills, and experience in and out of the classroom.
Limitless Career Paths
Develop interests and goals in any field and learn how your major connects to it.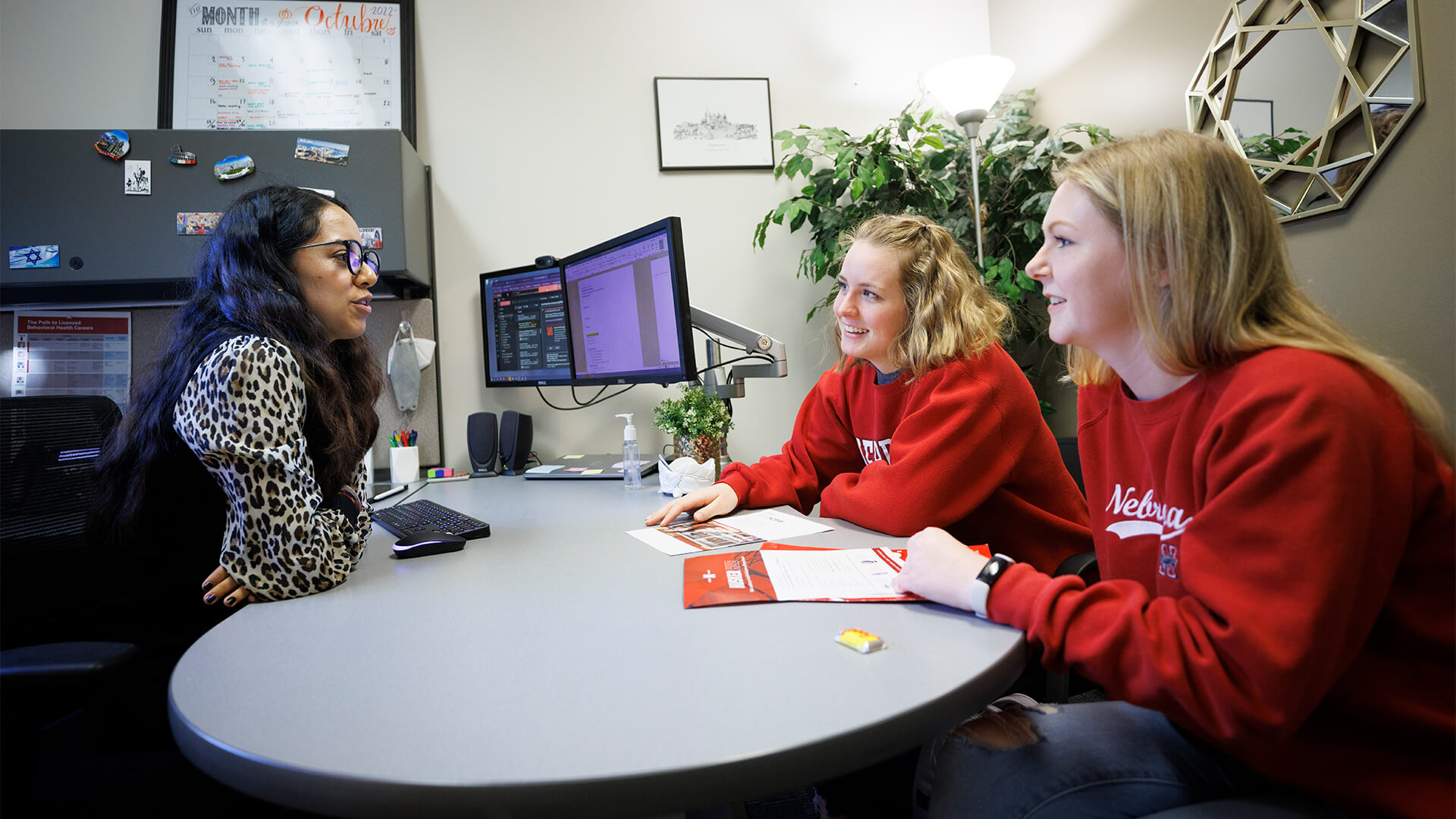 Program Features
Focus and Range 
Dive deep into your physics major while taking a wide variety of courses across all areas in CAS. Graduate academically well-rounded and eager to keep learning. Use your collaboration and communication skills to address complex problems and make a positive impact professionally and personally. 
1-1 Academic Advising and Career Coaching 
Along with your faculty, professional academic advisors and career coaches will help you make a one-of-a-kind degree plan. We are focused on your success, while at Nebraska and after graduation, whether your goal is employment or graduate/professional school. 
Learn from the Experts 
Physics faculty specialize in all areas of Physics and are active leaders and contributors to research projects worldwide.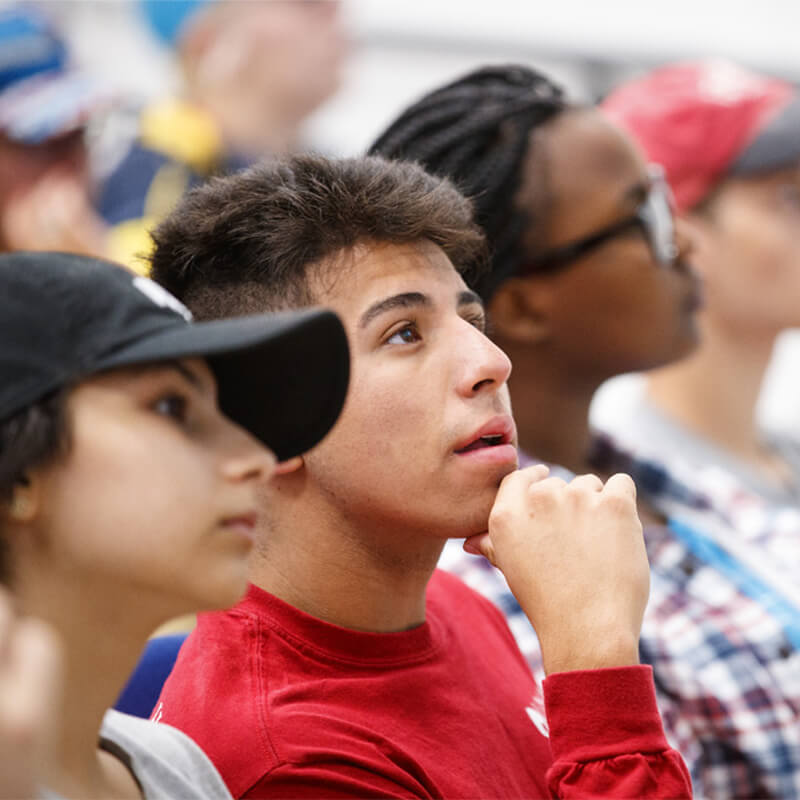 Notable Courses
PHYS 231: Electrical and Electronic Circuits

Diode, transistor, and operational amplifier circuits and analog applications; gates, flip-flops, and elementary digital electronics.
PHYS 343: Physics of Lasers and Modern Optics

Physical principles and techniques of lasers and modern optics. Emphasis on practical experience with state-of-the-art techniques and applications.
PHYS 431: Thermal Physics

Thermal phenomena from the point of view of thermodynamics, kinetic theory, and statistical mechanics.
PHYS 451: Electromagnetic Theory

Theory of electric and magnetic fields and their interaction with charges and currents, Maxwell's equations, electric and magnetic properties of matter.
PHYS 462: Atoms, Nuclei, and Elementary Particles

Basic concepts and experimental foundation for an understanding of the physics of atoms, nuclei, and elementary particles.
Huskers Do Big Things
Internships
Research Intern, UNL Holland Computing
Careers
Battery Technician, Duncan Aviation
Plant Operator, Nebraska Public Power District
Science Teacher, Lincoln Public Schools
Process Engineer I, Garmin
Systems Programmer, Bryan Health
Graduate Schools
Master's Degree, Science Teaching, University of Nebraska-Lincoln
Ph. D., Condensed Matter Physics, Rutgers University
Ph. D., Space Science Instrumentation, University of Michigan
Ph. D., Geophysics, California Institute of Technology
Ph. D., Astronomy, University of California-Berkeley
Outside the Classroom
Depending on your major, interests, and goals, you'll choose to do research, work as an intern, study abroad, become a leader, and serve your community. The University's Experiential Learning requirement ensures you have at least one of these transformative learning experiences, but CAS students typically do at least two.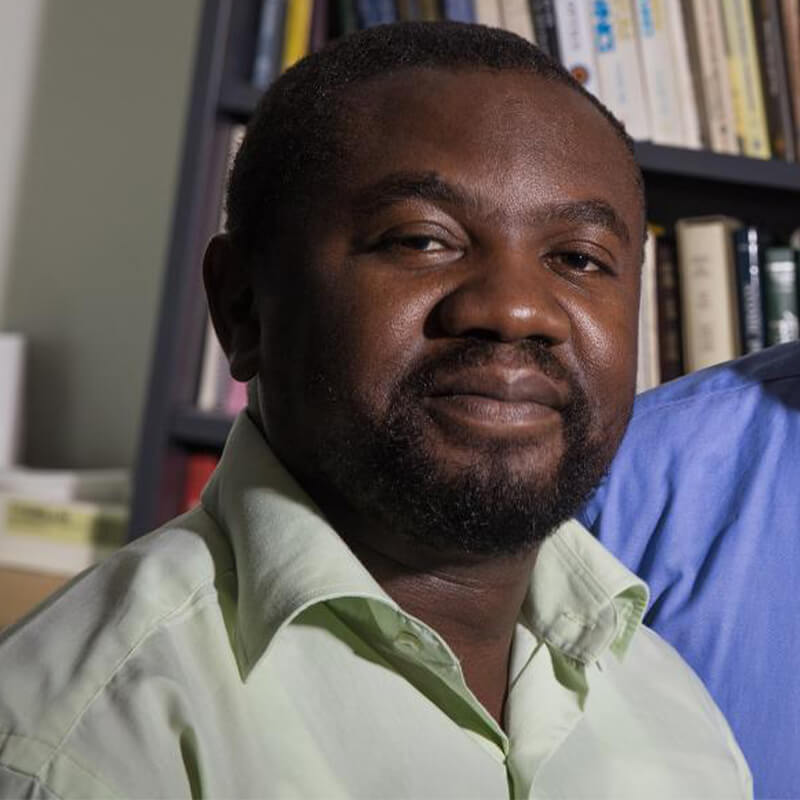 Featured Faculty
Jean Marcel Ngoko Djiokap, Associate Professor
Dr. Ngoko Djiokap conducts research in theoretical atomic and molecular physics. His recent research with electron waves was supported in part by the Department of Energy. He is a highly rated professor who supports his students and makes physics fun.
Academics & Experiential Learning
In CAS, our motto is Academics + Experience = Opportunities. Employers and graduate/professional schools are looking for students who have a strong academic background and hands on experience.
Physics majors regularly engage in research or internships, along with studying abroad, and getting involved in service or leadership on campus and beyond.
Career Preparedness
PHYS 201: Modern Topics in Physics and Astronomy. Meet fellow students and gain an understanding of how the major relates to current progress and career paths of the field.
CASC 200: Career Development in Arts and Sciences. Explore your interests, abilities, and values while identifying career options and preparing to apply for internships, jobs, or graduate/professional school.
Community
Join the UNL Society of Physics Students to connect with faculty, fellow students, alumni, and guest speakers.
Become a learning assistant and help your peers in introductory physics courses.
Have Questions?
We're Here to Help
If you have questions about the Physics major or navigating the application process, contact us.
Contact Name

Nicholas Gordon

Contact Title

Director of Recruitment

Phone

Email